Only two months late!  Improvement!  But seriously, it's a long list this year and it was taking forever to compile them all, so I decided to break it down: young adult and children's books in this post, adult fiction and non-fiction in the next post.  So here you go.  Hope you find something you like.
Young Adult
Strange the Dreamer by Laini Taylor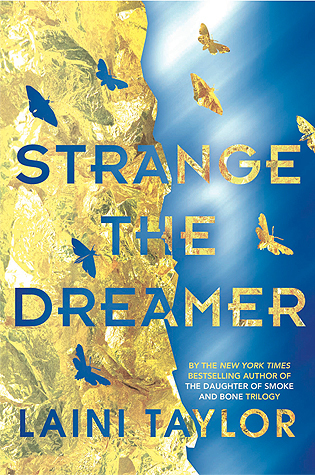 Lazlo Strange was a war orphan, a nobody. But he had his dreams. He found his calling in the great library, and in his spare time he researched the lost and legendary city known only as Weep. Then, for the first time in hundreds of years, a convoy arrives from the lost city and it seems Lazlo may get his heart's desire: to visit the city of Weep.
Meanwhile, above the lost city, five survivors of a massacre hide and plot revenge.
Another Laini Taylor story built of wonder, loss, fable, and dreams. I love that she says the dream chooses the dreamer, as I've always felt that way myself. Dreams give up on the dreamer, not the other way around, and some dreams refuse to die.
The Creeping Shadow by Jonathan Stroud
AAAAAAAAAAAAAAAAAAAAAAA!!! An amazing revelation at the end of this book!  A lot of little clues start to add up.  This is book four in a series so a summary won't mean much if you haven't read book one, The Screaming Staircase.  But basically if you like kids versus adults, ghosts, and adventure, this is a great series.
Geekerella by Ashley Poston
Cinderella, the geek version. Cinder was a great retelling, but this is the version that was written just for girls like me. It has nearly everything I love: space opera, vegan food, lesbians, a fan convention, a buncha geeks, cosplay, a fairytale retelling, and a love story with an attractive, sensitive prince. If only there'd been a vampire unicorn too, but I guess you can't have everything. 🙂 Anyway, If you like the stuff I like, this book is for you.
This Savage Song by Victoria Schwab
Kate and August live in a near future where acts of violence spawn monsters. August lives with the Flynns, who run one side of V City, and Kate's father owns the other side. At the moment, the city exists under an awkward truce, but everyone knows it can't last.
A dark urban fantasy full of new kinds of monsters. Kate's ferocity offsets August's kindness, and each of them is trying desperately to be something that they are not. I really enjoyed the characters, the world, and some of the twists the plot took.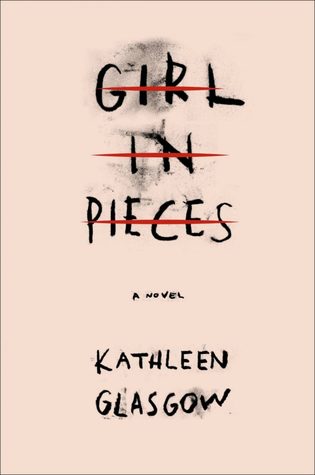 Girl in Pieces by Kathleen Glasgow
An unflinching story about loss, self harm, addiction, and ultimately hope. And it takes place in Tucson! I found myself driving down Fourth Avenue trying to find the approximate location of the fictional coffeehouse, Grit.
Charlie Davis was only 17 when she found herself with nothing left, and nowhere to go. She was living on the street until she landed in the hospital, bleeding out. When the hospital realized that Charlie's wounds were all self inflicted, they sent her to a mental ward; but her story doesn't end there. Charlie's struggle continues outside the hospital as she tries to put herself and her life back together.
Children's Books
Chip Wants a Dog by William Wegman
Weirdest. Book. EVAR. And I loved it. Chip wants a dog, but his parents won't let him have one. And yes, that is Chip on the cover.  Spoiler alert, his parents also have Weimaraner heads. This is a beginning reader so it might be a little long for a younger storytime, but it's silly enough that it could probably keep the attention of some older storytime kids.  Kids old enough to read this book sometimes find the total lack of logic difficult to follow, so they might need a little guidance to get the humor.  Or maybe your kids are weird enough that they're fine with it.

I Will Not Eat You by Adam Lehrhaupt
Noisy animals disturb Theodore in his cave, and he tries to decide if he should eat them. Fun and cute in a slightly twisted way 🙂