Hey look, it's October.  How did that happen?  It's not like I've been busy or anything.  I mean, I only submitted art to 6 different shows, went to 3 conventions, and started querying literary agents.  Oh yeah, and I have another short story being published, and another family member slipped this mortal coil.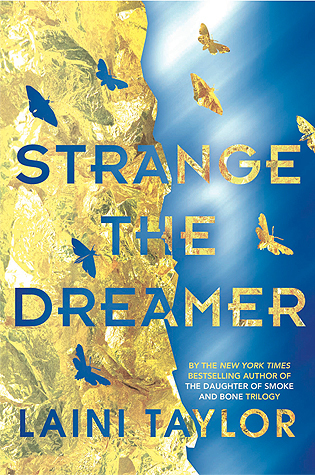 I try to blog every month, but I want to have something to say that might be interesting or useful for people other than myself, and it takes time to compose something like that.  Time has been in short supply.  I don't have a full book list to share, but I have read a few good ones.
One of those was Strange the Dreamer by Laini Taylor.  It is full of the horror and wonder that we all look for in fantasy.  Lazlo Strange was a war orphan, a nobody.  But at least he had his dreams.  He dreams of great things, but fears his dreams have chosen a poor dreamer.   He found his calling in the great library, and in his spare time he researched the lost and legendary city known only as Weep. Then, for the first time in hundreds of years, a convoy arrived from the lost city and it seems Lazlo may get his heart's desire: to visit the city of Weep.
Meanwhile, above the lost city, five survivors of a massacre hide and plot revenge.
That's all I got for now.  I too should dream.  Goodnight.