Only like 5 months late this time.  Improvement!  In an effort to put something out sooner, I'm posting this now, and I'll post the adult books later.  It seems I finished off a few great series this year, so I've mentioned the first book in each series in the description.
Children's Books
Mother Bruce by Ryan T. Higgins
Bruce the bear accidentally becomes a mother. Very silly. Very cute. Good for storytime, with fun jokes for kids and parents.
I'm Trying to Love Spiders By Bethany Barton
Great storytime book with lots of humor and actual information about spiders. Try to learn about spiders instead of squish them! Though I'm a little sad about all the spider squishing(because I DO actually love spiders), I'm just twisted enough to laugh.  It has lots of good opportunities for audience involvement too.
Nuts in Space by Elys Dolan
Captain Moose and his crew have obtained the Lost Nuts of Legend, and now all they have to do is get home. But they're lost, and they're very hungry! A silly combination picture book and graphic novel with jokes for kids and adults. Fans of Star Wars or Star Trek will especially enjoy.
I really want to eat a child by Sylviane Donnio, illustrated by Dorothee de Monfreid


A baby crocodile wants to eat a child. Funny and cute, and just a little twisted.  Good for storytime if the kids(and their parents) aren't
too sensitive.

Teen Books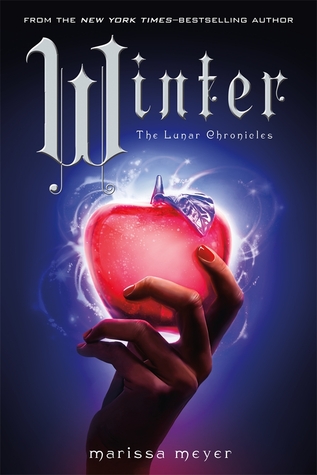 Winter by Marissa Meyer
A good ending to a great series. Can't wait for the next book 🙂  Book one of the Lunar Chronicles is Cinder, a science fiction retelling of Cinderella where Cinderella is a Cyborg.  And just to up the ante, there's also a deadly plague killing tons of people and an evil sorcereress queen.  Each successive book builds on the story by adding another fairy tale retelling.  Book two is Red Riding Hood, book three is Rapunzel, and this last book is Snow White.  Seeing how all the characters from all the books come together through fate and friendship, each one using their own unique skills to build a formidable team, is heartwarming.  I especially liked that Winter's skill was her overwhelming kindness and empathy, and that she was stunningly beautiful even with her facial scars.  Kindness, empathy, and friendship are not often considered skills outside of children's books, and I like that this series values them.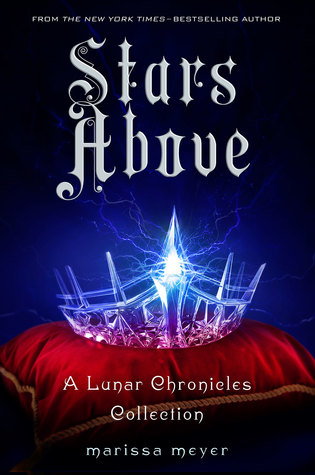 Stars Above by Marissa Meyer
If you like the Lunar Chronicles, this is a must read, if only for the short epilogue story at the end. A lot of the stories are back stories for the characters, but there are two new stories, and they're both worth reading.
Every Heart a Doorway by Seanan McGuire
You know all those kids who stumble through doorways to other worlds like Oz and Wonderland? Ever wondered what happens when they come back to our world? Nancy's family doesn't understand and they think she's crazy, so they send her to a special school. It turns out everyone else there has been to another world too. Nancy thinks she may have found a refuge, but then someone gets murdered…

This was a great little story, and it's nominated for a Hugo.
Manners and Mutiny by Gail Carriger
A satisfying ending to a very fun series.  The first book is Etiquette and Espionage, and it's a comedic, steampunk adventure about a girl's finishing school that doubles as a spy school.  Highly recommended.  The audiobooks are especially good, partly because you don't have to figure out how to pronounce some of the ridiculous names.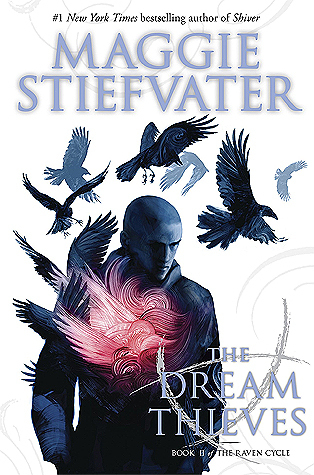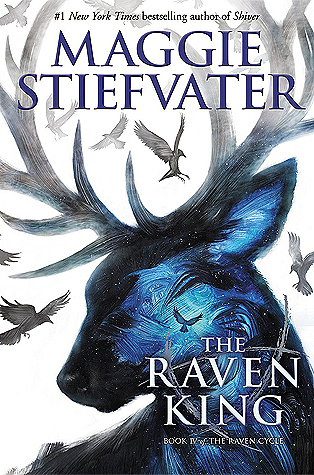 Dream Thieves, Blue Lily, Lily Blue, and The Raven King by Maggie Stiefvater
The first book in this series is The Raven Boys.  I loved that first book, but didn't get around to the second book, The Dream Thieves, for a couple years.  And then I just couldn't stop.
The main characters are Blue, Gansey, Ronan, Adam, and Noah.  Blue is a girl raised in a house of women psychics, but who's only psychic ability is to magnify the abilities of others.  Gansey is a rich prep school boy with a fascination for history, and an obsession with a legendary Welsh king.  Ronan is foul mouthed, perpetually angry, but fiercely loyal and truthful to a fault, and he has very unusual dreams.  Adam grew up in a trailer park with his abusive father and he works hard to be allowed to stay at the prep school with Gansey and Ronan, hoping to someday leave his small town life behind.  Noah is quiet and gentle, but has a very dark secret.
Living with psychics, Blue has always known that she will kill her true love with a kiss. When she sees Gansey's future in a graveyard, she knows he will be dead within a year, and most likely he is the true love she's destined to kill.  Completely unaware how little time he has, Gansey pursues the grave of the Welsh king Glendower, and the legend that whoever finds and wakes the king is granted a wish.  Ronan, Adam, Noah, and Blue are caught up in Gansey's obsession, and consequently they're pulled into the magic surrounding the search and the ruthless people who will do anything to control the magic themselves.
I love Maggie Stiefvater's writing style, and I love how complex the characters are.  I truly care about what happens to them all.  I also like that the magic is dark and alien, and each book had at least one moment so creepy that I literally got goosebumps.  Some mysteries are solved, but many things remain strange and unknowable.  I was left with many questions at the end of The Raven King, but apparently Maggie Stiefvater will be writing a couple more books about these characters, so maybe I will get my answers eventually.  If not, I'm finding Maggie and asking her!