I am not a book critic.  I am a young adult librarian, a geek, and a writer of speculative fiction.  This  results in a favorite book list that is mostly speculative fiction and young adult.  Don't like those things?  Then maybe you should find a more boring book list.  This book list is full of horror and comedy, and love and murder, and magic and space ships and teenagers.  With that in mind, here are my favorite reads of 2014:
Adult Fiction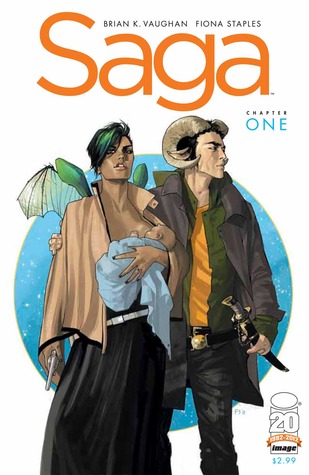 Saga by Brian K. Vaughn, illustrated by Fiona Staples(graphic novel)  This one really puts the graphic in graphic novel. It's full of weirdness and sex and violence and everything else you can think of.  But like the rest of Vaughan's work, it's mesmerizing and compelling, with low key commentary on what war and prejudice can do to people, as well as love.
Imagine Romeo and Juliet hadn't killed themselves. Imagine instead that they ran off and had a baby. Okay, now imagine that they're both alien species whose respective planets have been at war for generations. Still with me? Marko is a soldier from the moon Wreath, and Alana is a soldier from Wreath's planet, Landfall. They've been at war for so long that war now stretches across the galaxy, making many other planets its battleground. But this doesn't keep Alana and Marko from getting married and going into hiding to have their baby. Now, both of their respective planets want them dead, and maybe the half breed baby too while they're at it.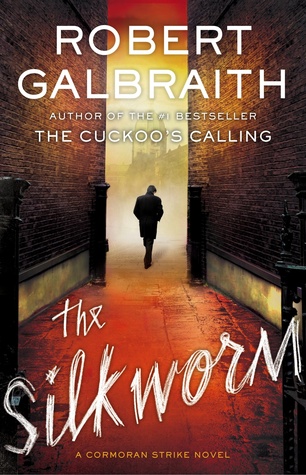 The Silkworm by Robert Galbraith
Book 2 of the Cormoran Strike murder mysteries.  Strike and Robin take on the case of the missing writer, who everyone seems to hate. The real question seems to be who didn't want Owen Quine dead?  And on top of trying to solve the crime, drama bubbles with Robin and Matthew setting a wedding date, and Strike's ex-fiance too.

So far, I love this series.  Strike is an interesting character, and Robin is adorable.  also I keep looking for hints of the real author, J.K. Rowling, and wondering.  How interesting that this murder takes place in the writing world, something Rowling is intimately familiar with.  How much is made up, and how much is based on Rowling's own personal experience?  The detective in me wants to know it all!
Injustice: Gods Among Us by Tom Taylor(graphic novel)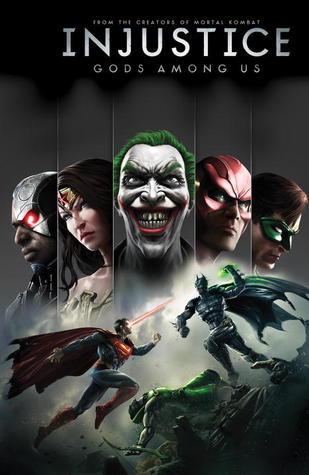 What if Superman lost his infallible moral compass, and began doing evil things in the name of good.  Is he still a hero?  A tragedy causes Superman to change the rules of the superhero game, and the Justice League is along for the ride. Based on the back story of a video game, this stuff is dark and twisted.  It really stretches your moral muscles as a reader, as you try to decide who is right and who is wrong, and where exactly does the line between good and evil lie?

Rachel Rising by Terry Moore(graphic novel)
I think this was on my list last year, but it remains a good series.  The story begins to take shape even as events spin out of control. Rachel and Jet start to uncover some of Zoey's past, and the witches move forward with their plan. The last page. . . gah!  I can't say, but prepare yourself!  As dark and twisted as Injustice: Gods Among Us is, it doesn't stab you in the back and leave you crawling a bloody trail across the floor so you can read the next issue like Rachel Rising does.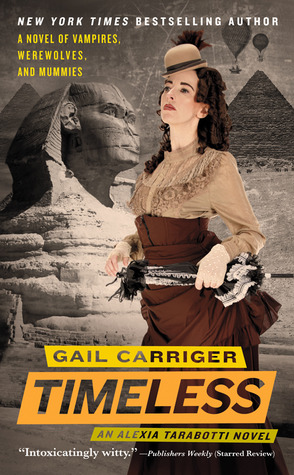 Timeless by Gail Carriger
A satisfying ending to one of my favorite series 🙂 Lord and Lady Maccon travel to Egypt with their young daughter, the skin-changer Prudence. Prudence causes all kinds of trouble, Alexia is particular about tea, Ivy wears more terrible hats, Tunstall writes a weird play, vampires cause trouble, and most importantly, we learn more about the past of Alessandro Tarabotti and his faithful servant, Floote.  More and more of all the things I love!  This series maintained it's fantastically ridiculous, rollicking adventure feel from start to finish!

Non-fiction
The History of Science Fiction by Ron Miller
I read this in preparation for a talk I was giving on the history of the science fiction short story.  This was a really excellent history of science fiction up until the year it was published, and gave me gobs of information for my presentation. My only complaint is the author's lack of extra information about female authors like Mary Shelley. He talks about them, but neglects to give dates and additional information. Otherwise, it's pretty comprehensive, even talking about conventions and fandom!
Stiff: The Curious Lives of Human Cadavers by Mary Roach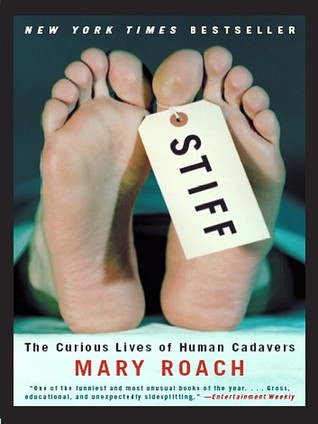 All you ever wanted to know, and probably a bunch of stuff you didn't(unless you're like me and want to know all of the things), about what happens to dead human bodies. What happens if you donate your body to science? What is the history of human dissection? How are funeral traditions and human body disposal changing? Also, some sordid tales of weird cadaver research and unusual uses for dead bodies. If you're twisted and/or fascinated with death, this is a fun read! But if you're squeamish at all. . . don't do it!
Children's non-fiction: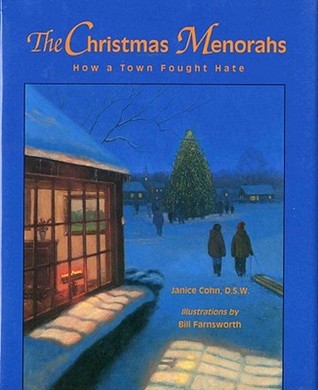 The Christmas Menorahs by Janice Cohn, Illustrated by Bill Farnsworth
Based on the true story of a small town in Montana that banded together to show love and support in the face of hate in 1993. All the more touching because it is based on truth, and surprising to hear that such senseless bigotry occurred in my lifetime. This is a good holiday story for older children of Jewish and Christian faiths since it features both, and promotes the real spirit of the season: hope and love.

Teen Fiction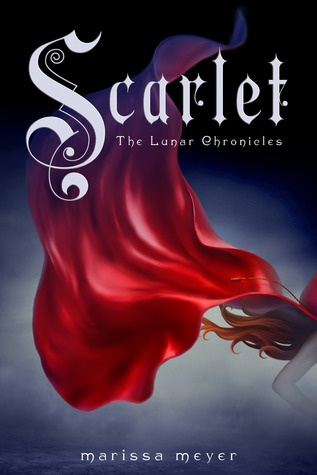 Scarlet by Marissa Meyer
The Lunar Chronicles carries on with the fairy tale theme: Little Red Riding Hood is Scarlet. Scarlet's grandmother has been kidnapped, and if you were paying attention in Cinder, you might recognize her name. And just as in the fairy tale, Scarlet finds herself trusting a wolf. But don't worry, Cinder isn't forgotten, and we follow her escape from the New Beijing prison with a new friend of dubious integrity.  Keep looking for the fairy tale references, because they're positively rampant!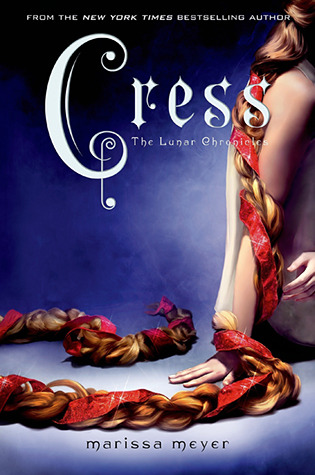 Cress by Marissa Meyer
Am I obsessed with the Lunar Chronicles?  Maybe.  Remember Cress from the Lunar communication chip in the first book?  Well, she has been trapped in a satellite orbiting Earth for years, isolated from both Earth, and her home planet of Luna. So when Cinder and Carswell Thorne contact her, she's overjoyed. She's especially excited to meet the charming and daring Captain Thorne. But as it will, things ago awry and there are attacks and escapes, shoot outs and mind battles, and unwise romance. I wasn't a huge fan of Cress herself, but Thorne is fun, and there are some great fan service moments for Cinder and Iko 🙂 So I'm happy.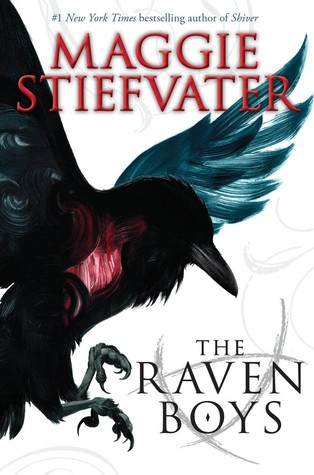 The Raven Boys by Maggie Stiefvater
Blue comes from a family of psychics, and it's an accepted fact that if Blue ever kisses her true love, he will die. But Blue herself is not psychic. She only helps focus psychic energy. So when she sees the ghost of a boy who will soon die on St. Mark's day, she is surprised. The ghost belongs to a raven boy, one of the students at the exclusive all boys school in her small Virginia town. Blue hates raven boys, but feels compelled to try to fight fate and save this one. Could he be the true love she's destined to kill?
This story has so many layers, and each character is real and complex. Plus, it has ghosts, psychics, and other paranormal stuff that was so creepy it gave me goosebumps.
Black Heart by Holly Black(Curse Workers #3)
I will admit, I put off reading this book because I was afraid to find out how it ended.  Things never looked bleaker for Cassel and Lila than they did at the end of Red Glove, but they got worse in this book.  Cassel sold his soul to the Feds, and now there's hell to pay, with his addiction to conning and lying, and being in love with a mobster's heir apparent.  So many times I was afraid, certain that Cassel couldn't survive this one, and then he'd find a way out so he could get into even more trouble.  Cassel and Lila have such a weird, unhealthy relationship, but knowing that they are both doing the best that they know how to makes me want to root for them.  Want MOAR!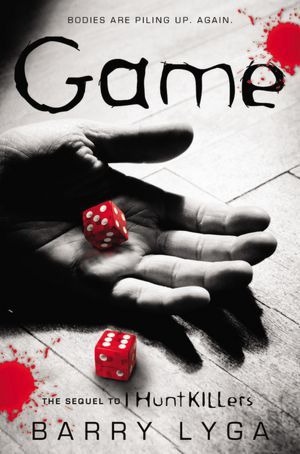 Game by Barry Lyga(I Hunt Killers #2)
Book 2 in a graphic horror series. Jasper Dent is the son of a notorious serial killer who has escaped prison. The police want his help in a serial killer case in New York, and then things get really interesting. As in horrifying. Especially the end. Totally hooked. Need book 3!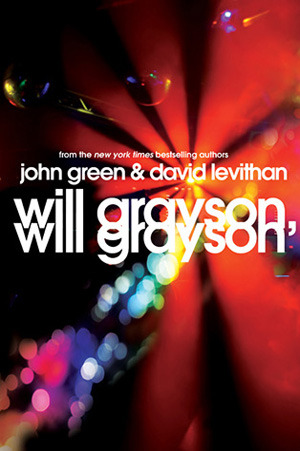 Will Grayson Will Grayson by John Green and David Levithan
Two high school boys named Will Grayson, one straight, one gay. Gay Will is in the closet, with a secret online boyfriend, while straight Will does his best to avoid relationships. Straight Will's best friend, Tiny Cooper, has enough relationships for the both of them, and then some! And when both Will Graysons meet in Chicago, worlds collide.
A hilarious, touching story about love in all it's many beautiful forms. With singing.  Highly recommend the audio book.
Children's Fiction
Binky the Space Cat by Ashley Spires(graphic novel)
A graphic novel about Binky and his quest to be a real space cat.  Above all costs, he must protect his humans from alien attack.  Very
cute.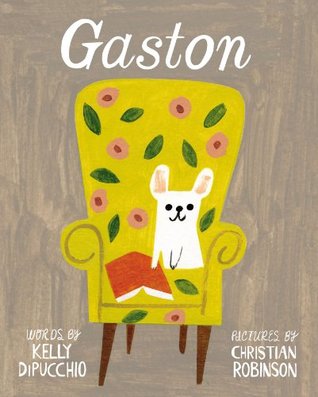 Gaston by Kelly Dipucchio, illustrated by Christian Robinson
The story of a French bulldog in a family of French poodles, and a French poodle in a family of French bulldogs. While this story sort of reinforces stereotypes about bulldogs and poodles, it's only sort of, and it's really fun to read out loud and perfect for story time. I mean, the poodle family is Fifi, Foofoo, Oh-La-La and Gaston.  Tell me you aren't dying to read that sentence aloud.
If you want a list of books that's probably more educated than mine, I recommend this one from io9.com.  Happy reading!