I love Comic-Con. I love fan conventions. I love being surrounded by people who are excited to be there, people who are doing the things they love, and all the wonderful creativity. People are always so friendly, and so happy to share their love of whatever with you, and I love the attitude of joy and acceptance. For example, I was riding the light rail to Phoenix Comic-Con and I pulled a book a book out of my bag. Some guy I'd never met before immediately started a conversation with me about how much he loved that book, and what we were doing at the Con, etc. His name was Doug. Will I see him again ever? Who knows. But because we were going to Comic-Con on the same train and we'd read the same book, we were automatically friends. I love that.
But moving on: I promised YA books. I was lucky enough to be a panelist at Phoenix Comic-Con on 2 panels: Cool Things I'm Reading, and Cool Things I'm Reading YA edition. I wrote down all the books we talked about at these panels, so what follows is a brief review of each of the books discussed that I've personally read, and a list of the books other people talked about that I haven't read. Enjoy. Or not.  I'm not the boss of you  :p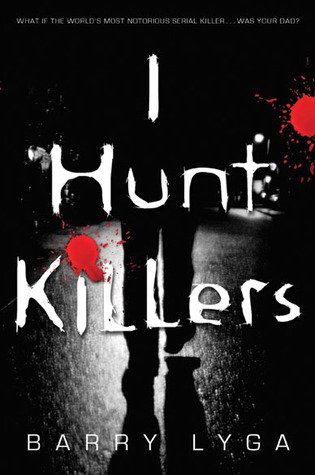 I Hunt Killers by Barry Lyga
A disturbing mystery told from a very unusual point of view, including all the grisly details. Not for the faint of heart.  Jasper's father has been teaching his son how to be the perfect serial killer since he was a little boy, but four years ago, Jasper's father was arrested, and Jasper was liberated. He hopes to live the life of a normal teenager now. And then a fresh murder victim shows up in Jasper's small town.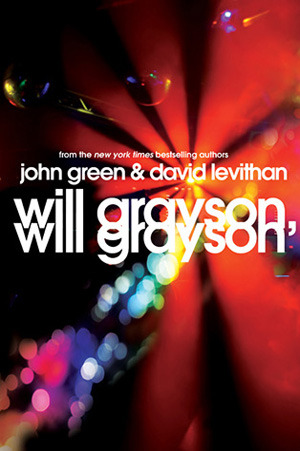 Will Grayson Will Grayson by John Green and David Levithan
A hilarious, touching story about love in all it's many beautiful forms. With singing. Two high school boys named Will Grayson, one straight, one gay. Gay Will is in the closet, with a secret online boyfriend, while straight Will does his best to avoid relationships. Straight Will's best friend, Tiny Cooper, has enough relationships for the both of them, and then some! And when both Will Graysons meet in Chicago, worlds collide.
The Raven Boys by Maggie Stiefvater
Blue comes from a family of psychics, and it's an accepted fact that if Blue ever kisses her true love, he will die. But Blue herself is not psychic. She only helps focus psychic energy. So when she sees the ghost of a boy who will soon die on St. Mark's day, she is surprised. The ghost belongs to a raven boy, one of the students at the exclusive all boys school in her small Virginia town. Blue hates raven boys, but feels compelled to try to fight fate and save this one. Could he be the true love she's destined to kill?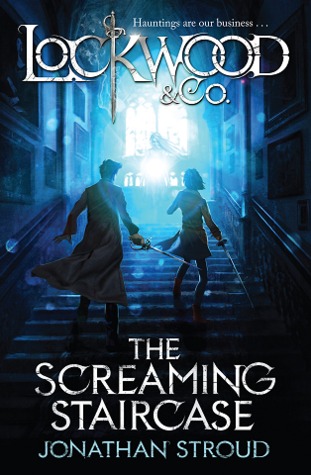 The Screaming Staircase(Lockwood & Co. #1) by Jonathan Stroud
This story is set in an alternate history modern day London where ghosts stalk the night, and only children and teenagers can see them clearly. Our heroes Antony Lockwood, Lucy Carlyle, and George Cubbins run a psychic detection agency. That is, they hunt and destroy ghosts. But unlike most other agencies, they do not have any adult supervisors. When Lockwood and Lucy encounter a ghost they are not equipped to handle, they set in motion a deadly chain of events.
Rebel Belle by Rachel Hawkins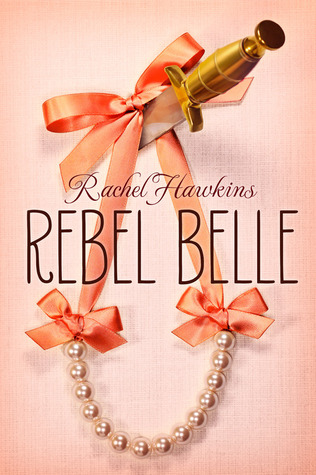 Shadow and Bone by Leigh Bardugo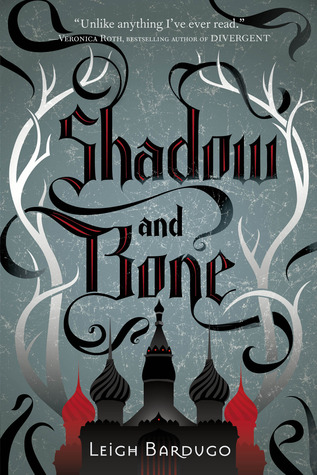 57 Lives of Alex Wayfare by M. G. Buehrlen
Orleans by Sherri L. Smith
Life After Theft by Aprilynn Pike
Daughter of Smoke and Bone by Laini Taylor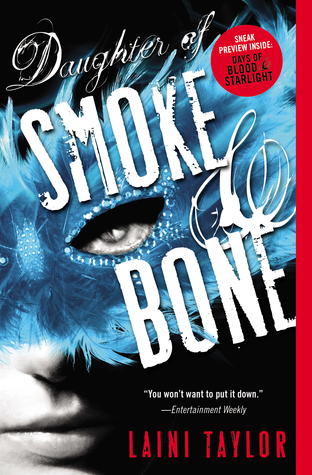 Antigoddess by Kendare Blake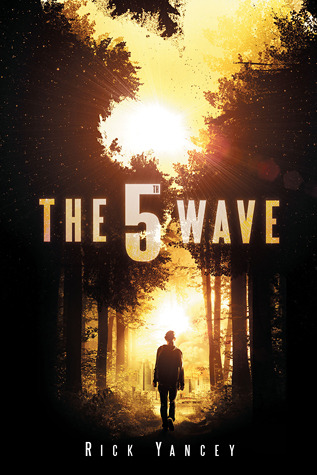 The 5th Wave by Rick Yancey
If you like dystopias, then the 5th Wave is for you.  The war was over before it even started. Earth's human population was decimated in just a few short months by four strategic waves of alien attacks.  The 4th Wave was the worst: aliens who look like humans, making it impossible to trust anyone. 16-year-old Cassie and Zombie deal with the invasion in different ways, but they are both bound by a promise, and the desire to save what's left of the human race. Action packed, full of guns, explosions, twists, and lies within lies, it's the story of saving more than just a group of people. It's about saving the things that really matter.
Paladin Prophesy by Mark Frost
The Naturals by Jennifer Lynn Barns
The Grimm Legacy by Polly Shulman
Anything by Diana Wynn Jones
And just to make sure I give credit where credit's due, my co-panelists were Maryelizabeth Hart of Mysterious Galaxy Books, Nadine from the Phoenix Comic-Con staff, and Shantell from Sirens of Suspense.  I'm pretty sure all of these books are available at Mysterious Galaxy, and probably at your local library too 🙂 Happy reading!